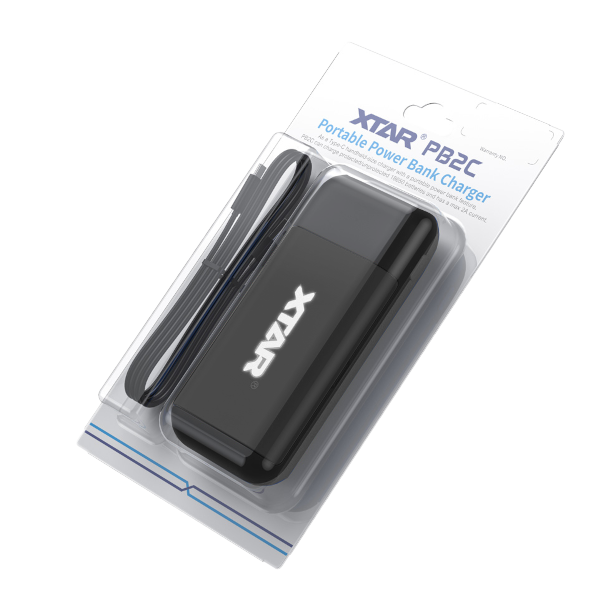 The XTAR PB2C Mod Charger is a compact, portable charger designed specifically for charging lithium-ion batteries commonly used in vape mods, flashlights, and other electronic devices.
The charger has two charging bays and can charge two batteries simultaneously, with a maximum charging current of 2A for a single bay or 1A for both bays. The PB2C also features a built-in USB port that can be used to charge external devices, such as smartphones or tablets, using the battery power stored in the charging bay.
One unique feature of the XTAR PB2C Mod Charger is its ability to function as a power bank. This means that if you have a charged 18650 battery inserted into one of the bays, you can use the built-in USB port to charge your smartphone or other USB-powered devices on the go.
The charger is also designed with safety features such as overcharge protection, short circuit protection, and reverse polarity protection, which help to prevent damage to the batteries and the charger itself.
Overall, the XTAR PB2C Mod Charger is a versatile and convenient charging solution for anyone who needs to charge 18650 batteries on the go or for those who want to use their spare batteries to charge their other electronic devices.