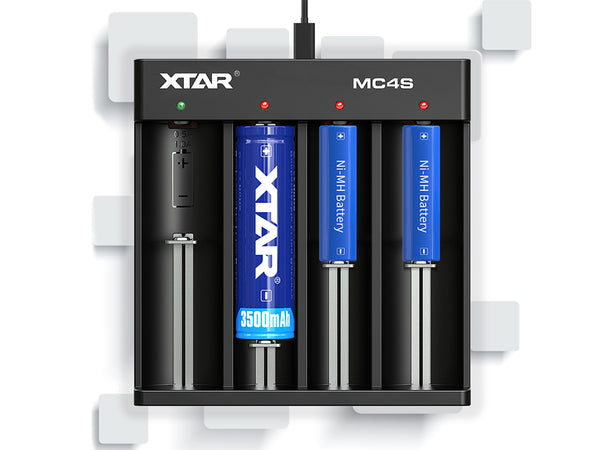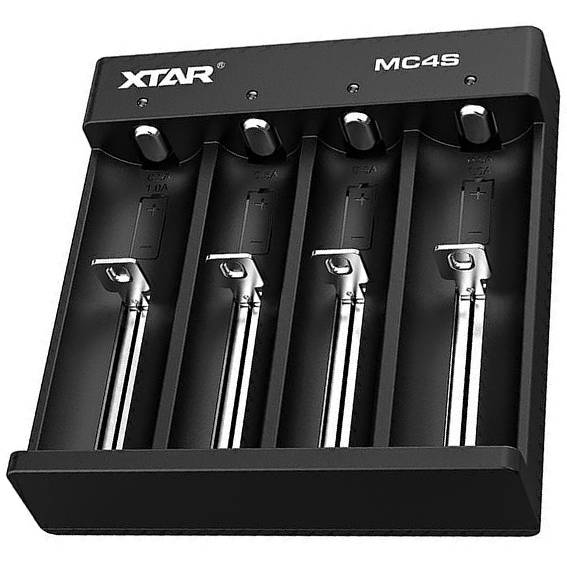 The XTAR MC4S Charger is a 4-slot battery charger designed primarily for rechargeable lithium-ion batteries, such as those commonly used in flashlights, vaping devices, electronic gadgets, and other portable devices.
Design: The XTAR MC4S Charger typically features a compact and portable design. It's often constructed from durable materials to withstand daily use and transport.
Number of Slots: This charger comes with four independent charging slots, allowing you to charge up to four batteries simultaneously. Each slot operates independently, so you can mix and match different types and sizes of batteries.
Battery Compatibility: The MC4S charger is designed for a wide range of lithium-ion rechargeable batteries, including popular sizes like 18650, 20700, and 21700.
Safety Features: Safety is a priority in battery chargers, and the MC4S typically includes protections such as overcharge protection, reverse polarity protection, and short-circuit protection to prevent damage to both the batteries and the charger.
USB Input: This charger has a USB input, making it convenient to power it from various sources like USB wall adapters, power banks, or even laptop USB ports.