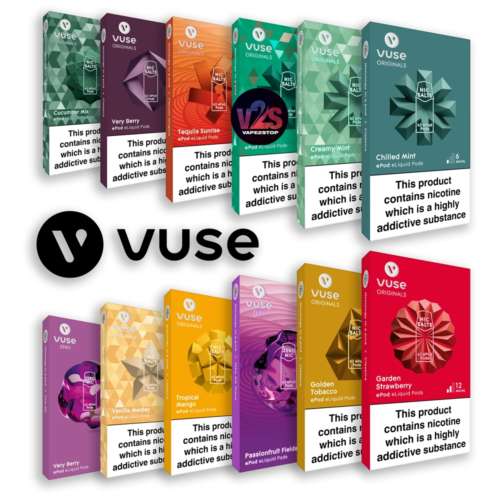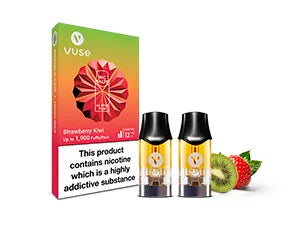 Vuse vPro Nic Salt based e liquid in pre-filled pods for use only with the Vuse ePod kit.
The Vuse VPro e-Pod cartridges are pre-filled with nic salt e-liquid. The e-Pod cartridges are ideal for everyday use. Each cartridge is magnetically attached to the e-Pod battery, allowing quick and easy replacements when needed.
Each e-Pod cartridge contains 1.9ml of e-liquid, and can last for approximately 275 puffs based on Vuse laboratory testing. A ceramic wicking technology is also used to ensure an even amount of vapour is created, plus the no spill design helps to keep e-liquid locked in without the risk of leakage.