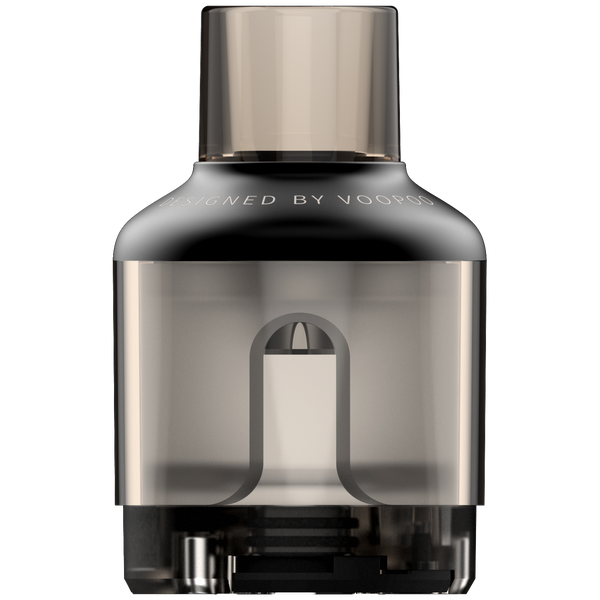 The VOOPOO TPP Vape Replacement Pod is a specific pod designed for use with VOOPOO devices such as the VOOPOO DRAG 3 and DRAG X Plus. The TPP Replacement Pod serves as a reservoir for e-liquid and houses the coil, providing an exceptional vaping experience.
Here are some key details about the VOOPOO TPP Vape Replacement Pod:
Coil Compatibility: The TPP Replacement Pod is compatible with VOOPOO TPP coils, which are known for their exceptional performance and flavour production. These coils come in various resistances to cater to different vaping preferences, such as sub-ohm vaping or restricted direct lung (RDL) vaping.

Filling Method: The TPP Replacement Pod generally features a convenient top-filling system, allowing for easy and mess-free refills. By sliding or twisting the top cap, you can access the filling ports to add your preferred e-liquid without removing the pod from the device.

Airflow Control: Some versions of the TPP Replacement Pod may feature adjustable airflow control. This allows you to fine-tune the airflow to your liking, providing a customized vaping experience with either a more restrictive or airy draw.
When it's time to replace the pod, simply remove the old one from the device and insert a new VOOPOO TPP Replacement Pod. Ensure a secure fit to prevent any leaks or issues during vaping.