Veeba Vape Bars | 500 Puffs | 20MG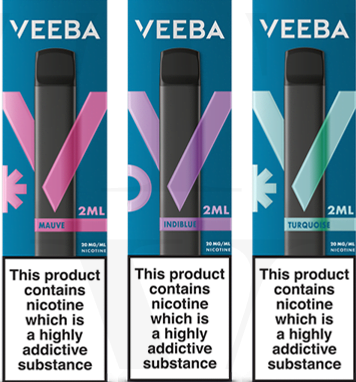 Disposable Design: The Veeba Vape Bar is a disposable device, meaning it does not require charging or refilling. Users can simply use it until it runs out of e-liquid and then dispose of it responsibly. 
Puff Count: With approximately 500 puffs per device, the Veeba Vape Bar offers a decent amount of usage before needing replacement. This makes it a practical choice for on-the-go vapers who don't want to carry additional equipment or e-liquids.
Flavor Options: Veeba Vape Bar may come in various flavor options, catering to different taste preferences. Common flavour choices include tobacco, fruit, menthol, dessert, and more, allowing users to enjoy a variety of vaping experiences.
Easy to Use: This product is designed to be user-friendly and accessible to both beginners and experienced vapers. It doesn't require any complicated setup or maintenance.