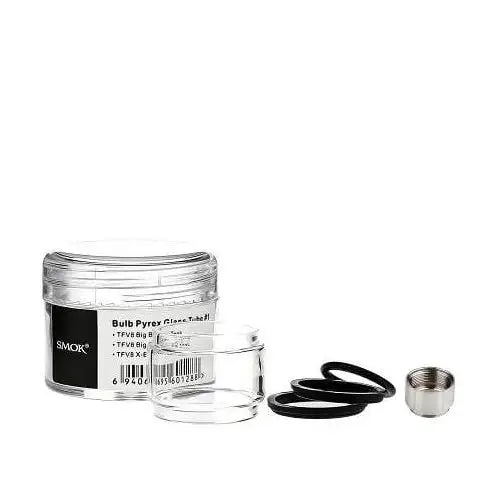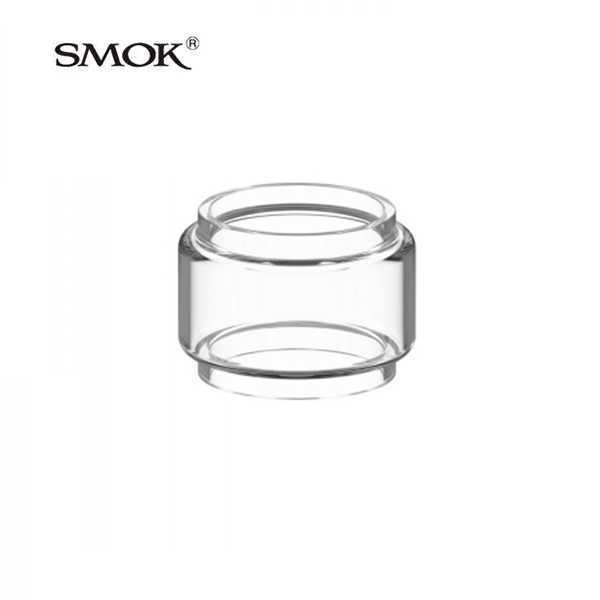 The SMOK TFV9 Replacement Bubble Glass is a Pyrex glass tube designed to replace the damaged or broken glass of your TFV9 sub-ohm tank. Here are some details about the replacement glass:
Material: The replacement glass is made of high-quality Pyrex glass, which is heat-resistant and durable.

Compatibility: The replacement glass is compatible with the SMOK TFV9 sub-ohm tank only. It will not fit other tanks in the SMOK line up or tanks from other manufacturers.

Dimensions: The replacement glass has a diameter of 28mm and a height of 23.5mm. It is designed to fit snugly into the TFV9 tank and is easy to install.

Package: The replacement glass is typically sold as a single unit and comes in a plastic bag for protection during shipping.
It is important to note that the replacement glass is a consumable item and should be handled with care to avoid breakage. Additionally, it is always recommended to have a spare replacement glass on hand in case of accidents or damage.