SERIOUSLY SLUSHY Vape Liquids 100ml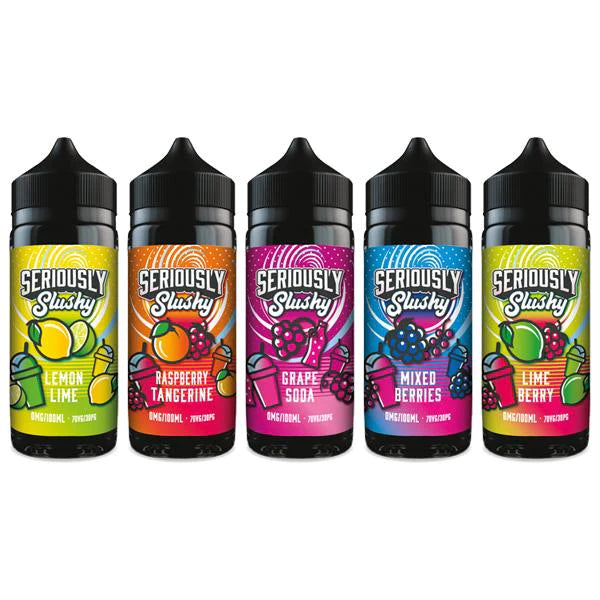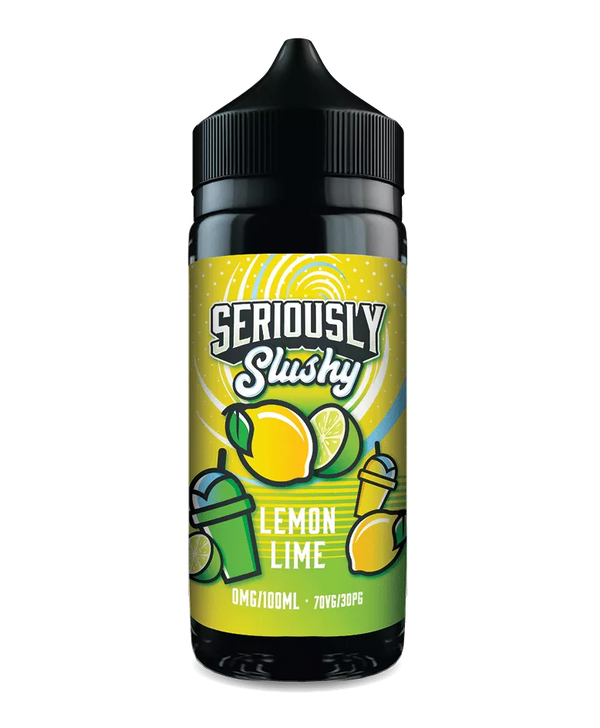 The Seriously Slushy 100ml shortfill range combines fruit and menthol flavours to recreate the taste of a classic fruit slushy drink. Available in a 70% VG concentration, these e-liquids will create a larger amount of vapour and are the ideal choice for sub ohm vape kits. Each bottle has room for two 10ml nic shots, giving you the option to create an e-liquid with your preferred nicotine strength.
Tangerine Raspberry 
A Mouth-watering Combination of Juicy Raspberries Drenched in Cold freshly squeezed Tangerines.
Mixed Berries
Concoction of Succulent Red, Blue and Black Berries perfectly
combined with a light coolness to make your mouth water!
Lime Berry
Tongue Tingling Mix of Berries with a sharp but Sweet Drizzle of
Lime Sorbet and a touch of Ice.
Lemon Lime
Refreshing Citrus Combination of Zesty Lemons, a cube of Ice and a
Splash of Lime with a Deliciously Sweet Edge.
Grape Soda
Crispy Red and White Grapes with crushed Ice and a Mix of Sweet
Soda make this a tasty All day Vape.
Berry Watermelon
Juicy Mix of Ripe Strawberries and Slices of Red Watermelon make this stunning Cool Combination, irresistible!