Ruthless Vape Liquids 100ml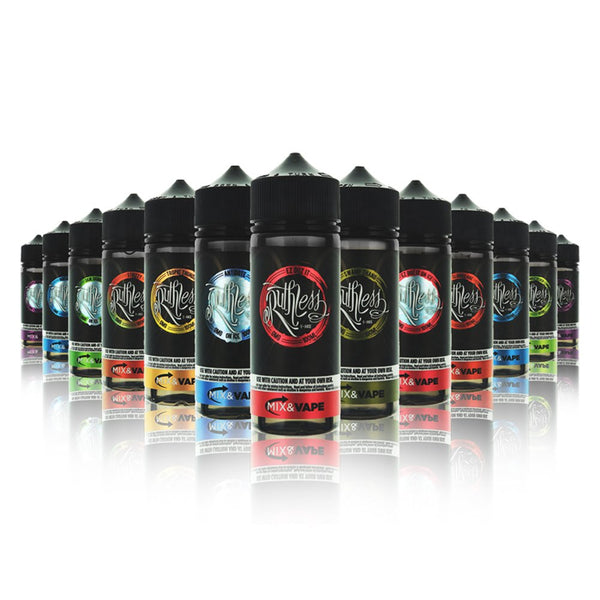 Ruthless Vape Liquids is a brand of e-liquids that are specifically designed for use in electronic cigarettes and vaporizers. Each bottle contains 100ml of liquid, which is a generous amount that can last for quite some time.
The company offers a wide range of flavors to choose from, including fruit, dessert, and candy-inspired options. Some popular flavors include Ez Duz It, Grape Drank, and Swamp Thang, each with its own unique taste profile.
Ruthless Vape Liquids are made using high-quality ingredients and are known for their smooth, consistent vapor production. They come in a sleek, attractive packaging that makes them a popular choice among vapers who are looking for both quality and style.