Riot Squad Vape Liquids 50ml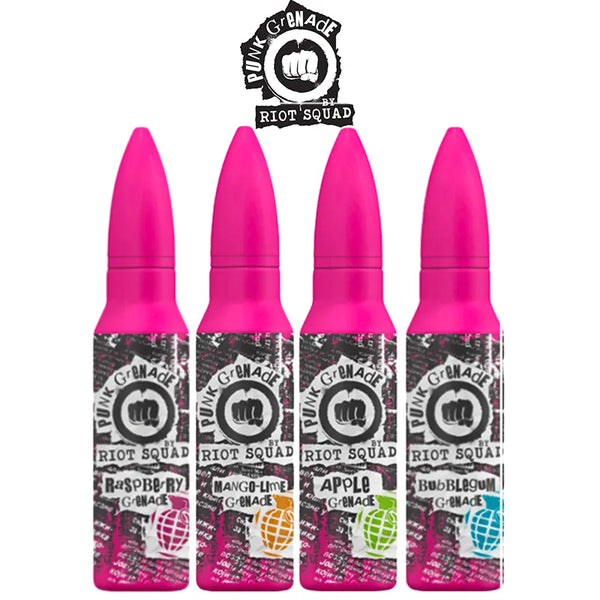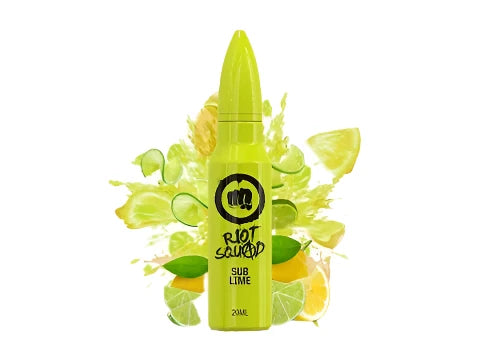 Riot Squad take an uncompromising approach to quality. Their e-liquids are formulated, designed and made in UK labs to ensure the best possible flavours and experiences. This is a multi award-winning premium eliquid range, a best selling eliquid sold in over 60 countries worldwide.


Raspberry Grenade
Raspberry Grenade shortfill eliquid by Riot Squad Punk Grenade is a sharp fruit blend with tangy notes and a fresh taste. The raspberry flavour makes up the body of this blend, with sweet and sharp notes throughout complemented by the fizzy lemonade on exhale.

Apple Grenade
Apple Grenade shortfill eliquid is a crisp blend of fruit with a sharp finish. A bold apple flavour acts as the base note with its sweet and almost sour notes. The sharp notes of the fruit are further intensified on exhale by the tangy lemonade with a sugary aftertaste.
Lime
Lime Grenade shortfill eliquid is a tropical fruit flavour with a zingy finish. On inhale, you'll instantly detect the lime creates a citrus aftertaste complemented by the fizzy lemonade on exhale.