Pencig Sweet Mango E-Liquid 10ml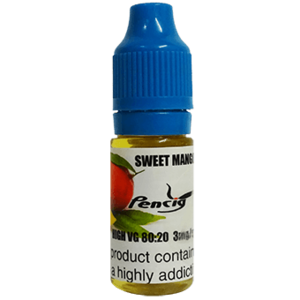 Imagine a juicy and succulent mango ripening in the perfect climate of Malaysia. Pick it from the tree, close into a vape juice bottle and vape it all day long. E-liquid perfect for mango lovers.
 High VG Cloud chasing series of e-liquids from Pencig. Our premium vape juices were crafted with the aim to use them in sub-ohm tanks and rebuildable atomizers (RDA's). Produced in certified clean-room laboratory which guarantees a safe and high quality product. 
 Pencig is a specialized vape shop company in the sales of e cigarettes and e-liquids in Scotland and whole UK. With over 5 years experience in the e-cig industry Pencig can offer attractive prices, wide range of products and the highest quality of vape juices and premium eliquids. 
 VG/PG 80/20 
MADE IN UK