PACHA MAMA ICE Vape Liquid 50ml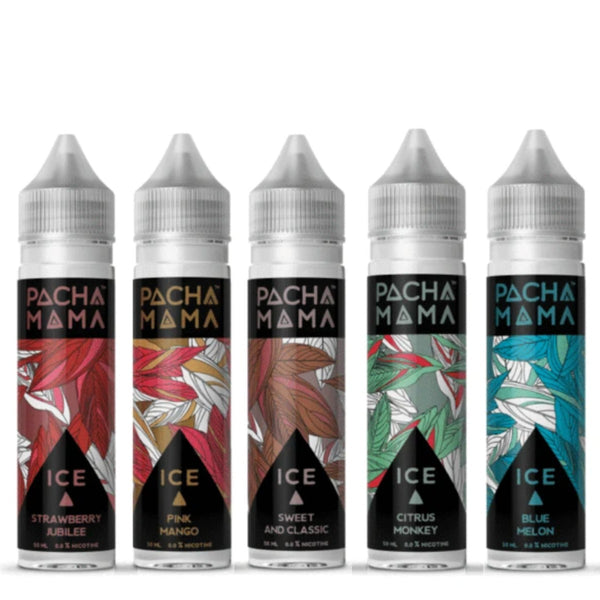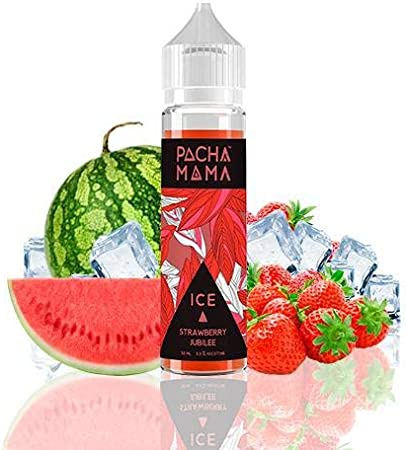 Pacha Mama Eliquids is the hottest fruit collection, and is manufactured by Charlie's Chalk Dust. This line is by far one of the best made, allowing for each fruity blend to speak for itself. Now with Icy finish that will make your taste buds tingle!
Sweet and Classic
A blend of honeyed tobacco and apple with an added icy bite. An earthy and soft tobacco note on the inhale is followed by a crisp green apple and iced exhale to freshens things up.

Strawberry Jubilee
A strawberry blend with mixed sweet, cool and minty notes. Succulent strawberries are combined with cool, juicy watermelon and finished off with a cool blast of menthol.

Blue Melon
This incredible flavour is a unique combination of honeydew and melon together. Enjoy sweet and juicy melon flavour on the inhale, which is followed by a sugary honeydew flavour on the exhale.

Pink Mango
This flavour provides you with a fruity, tropical mango flavour that has been combined with a secret, exotic pink fruit and a layer of a menthol for a delicious, refreshing vape.
Fuji Ice
A sweet and refreshing blend of crisp frozen apples with some strawberries, and nectarine. Moreover, you will also receive icy undernotes of cool menthol flavour on the finish.

Citrus Monkey
A citrus blend that fuses zesty blood orange and fruity yet creamy banana with a layer of chilly menthol on exhale.