NASTY JUICE Vape Liquid 50ml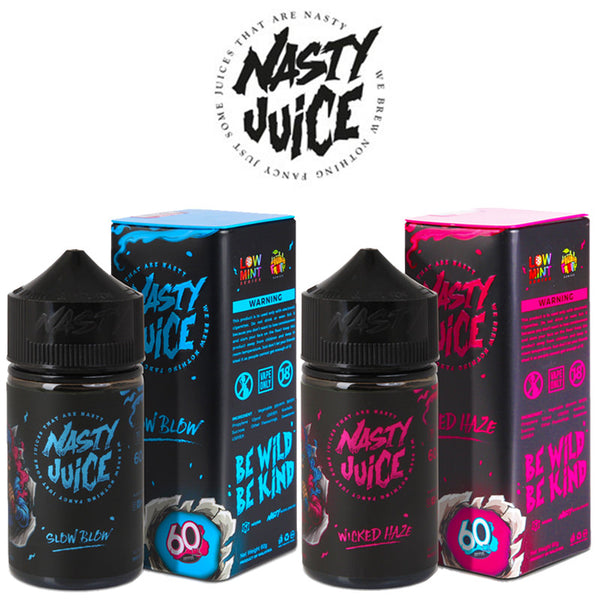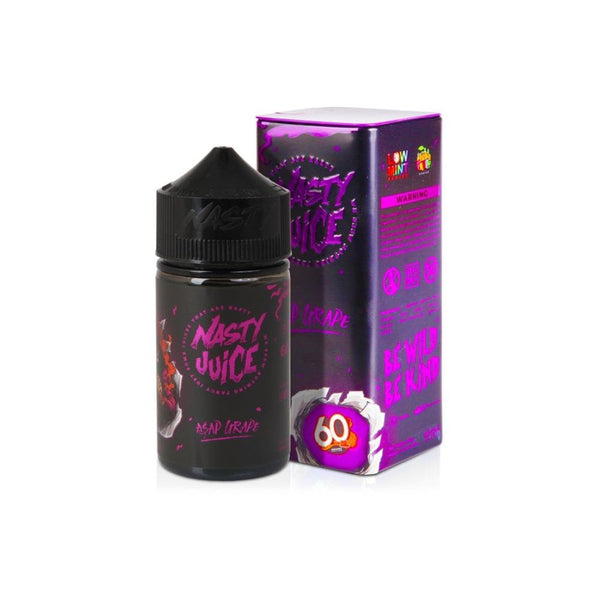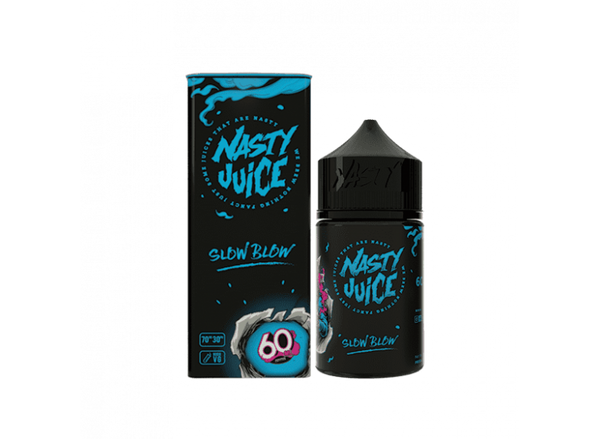 Nasty Juice have helped pioneer the 'Malaysian invasion' over the past few years. Their flavours are out of this world and they're as popular now as they always have been. If you like fruit and mint, these are definitely for you.
Trap Queen 
This flavour contains a ripe strawberry fruit flavour freshly harvested from a farm. You'll be thrilled with the freshness and the sweetness that will make you feel like you're in a strawberry farm. A splash of menthol is added to top off this flavour. Give it a shot!
ASAP Grape
Black grape combined with ripe berry and other fruits alike produces this delicious grape juice. The bitter exhale taste of grape is topped with the taste of berry to create a taste that you will never get bored of. A splash of menthol is added to top off this flavour. You won't get the burning taste like you always get from other grape juice in the market. Don't believe it? Try it ASAP!
Slow Blow
This flavour of pineapple layered with lime and lemon soda that will surely make you taste it's freshness without getting bored! A splash of menthol is added to top off this flavour. With its mellow and fresh taste, this juice is created for your daily vaping flavour.
Green Ape
Experience the goodness from this mellow yet flavourful apple flavour. This just the right amount of sweetness and a little hint of tanginess of an apple that you used to eat best describes how real the taste of this flavour. A splash of menthol is added to top off this flavour. Take a 'bite' of an apple with Nasty Juice!
Bad Blood 
Delivers the sweet earthy blackcurrant flavour mixed with low mint resulted in a superbly refreshing feel and clouds.
Fat Boy 
Is a genius blend of ripe mango and exotic mango of the East. The smell of mango is aromatically pungent yet not too overpowering.
Devil Teeth
 A smooth summery atmosphere best describes the fresh honeydew flavour.
Wicked Haze
 Is a mix of blackcurrant and lemonade that creates an incredibly extraordinary exhale taste.
Cush Man
 A wave of tropical mango flavour, creating a sweet and sugary inhale with a slightly tart aftertaste.
Sicko Blue
The taste of freshly plucked raspberries right from the best vineyards. the full flavour profile of the raspberry comes bursting to life with every pull, coupled with hints of a unique berry mix be prepared for addiction!