FRUKT CYDER Vape Liquid 100ml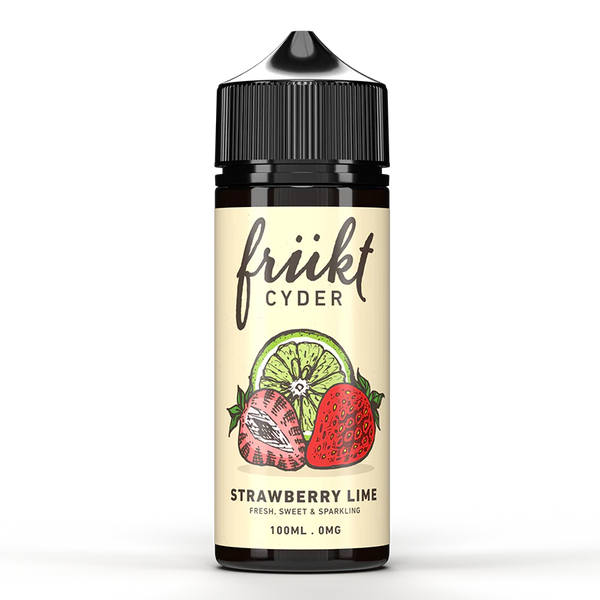 Frukt Cyder are a range of UK made e-liquids designed to replicate the popular flavour fusions of apple cider and fruit. Providing authentic blends throughout their collection, these e-liquids are available as 100ml shortfills with space for a 2 x 10ml nic shot. Featuring a 70% VG ratio, these are ideal for use with sub ohm devices and tanks.
Passionfruit 
Fresh, sweet and sparkling passionfruit.
Mixed Berries 
Strawberry, raspberry, blueberry and blackberry.
Strawberry Lime 
Ripe strawberry and juicy lime.
Mango Raspberry 
Sweet raspberry and exotic mango.
Plum Red Apple
Juicy ripe plums blended with sweet red apple.
Blueberry Lime
Tangy notes of blueberry and zingy lime.
Peach Apricot
Ripe-tasting apricot and smooth peach is topped off by a fizzy apple cider.