EFEST Slim K1 Battery Charger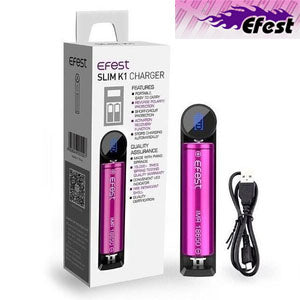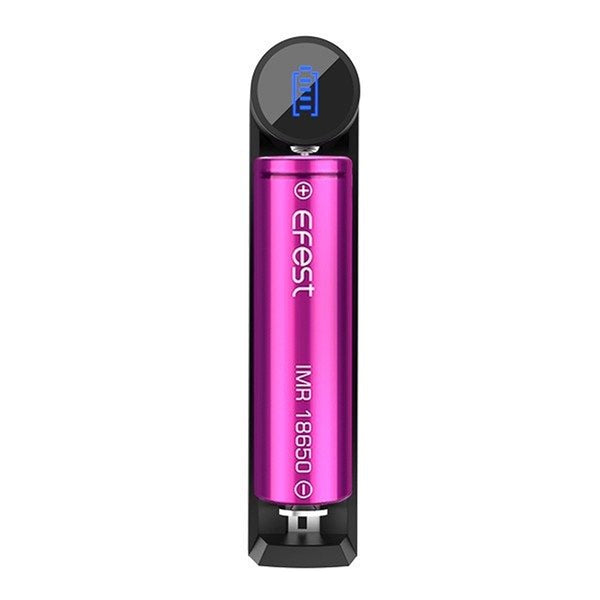 The EFEST Slim K1 Battery Charger is a compact and portable battery charger designed to charge one lithium-ion battery at a time. The charger is compatible with most types of lithium-ion batteries, including 18650, 18350, and 26650 batteries, which are commonly used in electronic cigarettes, vaporizers, and other devices.
The Slim K1 Charger has a sleek and modern design with a compact size, making it easy to carry and travel with. It features a spring-loaded sliding contact design that makes it easy to insert and remove batteries.
The charger has an LED indicator light that displays the charging status of the battery. The light will turn red when the battery is charging and turn green when the battery is fully charged.
The EFEST Slim K1 Battery Charger is designed with multiple safety features, including over-discharge protection, over-voltage protection, and short-circuit protection. These safety features help to prevent damage to the battery or the charger and ensure safe and reliable charging.