DRIFTER VAPE LIQUIDS 100ml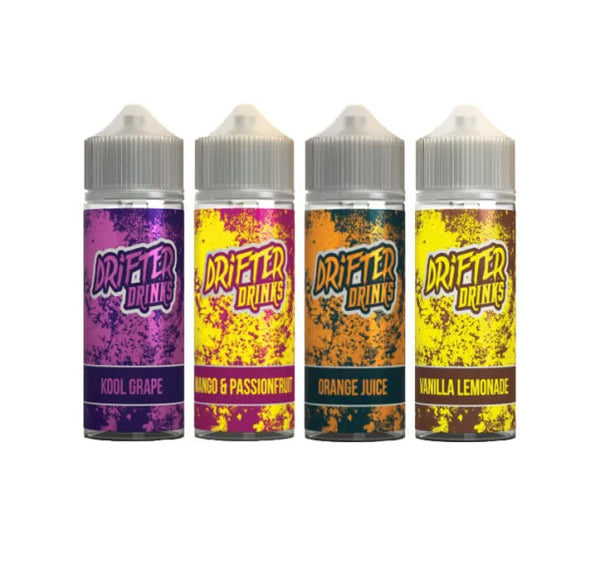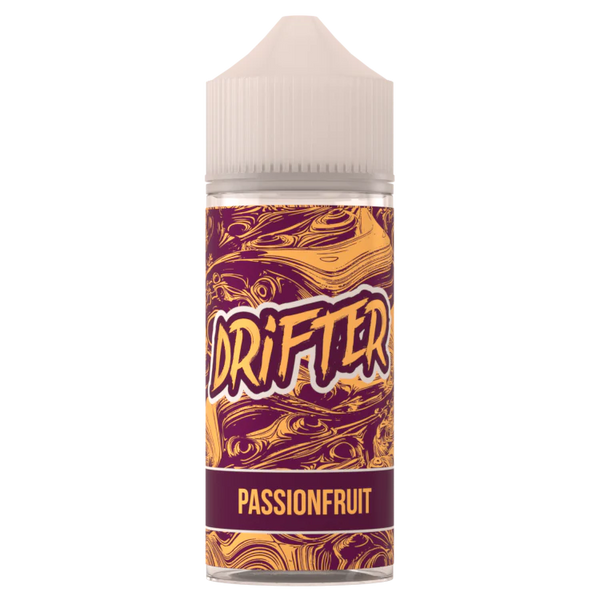 Made in the UK, these shortfill vape juices are bursting with lip-smacking sour sweet flavours! With plenty to choose from on a 70VG mix, these are the perfect option for any sweet toothed cloud chaser!

 BLUEBERRY The king of fruits, fresh blueberries with an icy menthol hit!

KIWI Juicy and fruity fresh ripened kiwi with a cool menthol blast!

LYCHEE Smooth and oh so good, juicy lychee blended with ice menthol.

WATERMELON An instant summer classic, irresistibly juicy watermelon crushed over ice!

RASPBERRY A straight up summer hit! Tangy and sweet raspberries over ice menthol!

PASSIONFRUIT So simple, so perfect. Drift through the summer heat with this sweet passionfruit menthol.

TUTTI FRUTTI A mix up of juicy fruits, with the classic Drifter Sourz finish!

STRAWBERRY LACES Super fizzy strawberry laces, with a face-bending sour hit!

LEMON SHERBET Tangy Lemon sherbet sweets, a true lip-smacking sour lemon!

CHERRY COLA Everyone's favourite drink, mashed up with cherry and a sour finish.

BLUE RASPBERRY Everyone's all-day favourite. Sweet and tangy blue raspberry, with a classic sour bite. Your new favourite!

ORANGE JUICE Bursting with freshly squeezed sun-ripened oranges for a tangy hit at any point of the day!

KOOL GRAPE Everyone's favourite grape drink, with a slight hint of colada. You can just imagine being sat in the sun sipping on this refreshing drink.

MANGO & PASSIONFRUIT An exotic blend of fresh mangoes and passion fruit which will tantalise your taste buds with bursts of sharp and sweet tones.

VANILLA LEMONADE A traditional soda float, combining smooth, creamy vanilla with sweet, tart lemonade.

TUTTI FRUTTI ON ICE A fantastically fresh combination of tangy, juicy fruits, with the classic Drifter Sourz finish! Blended with fresh ice to produce a cool inhale, this is the perfect summer combination for you!

BLUE RASPBERRY ON ICE A fantastic flavour that captures the taste of sweet and tangy blue raspberries with a sour bite! All blended with ice to produce a cool inhale to keep you refreshed!

STRAWBERRY LACES ON ICE A fantastically fruity, fizzy strawberry laces flavour, with a sour hit! Blended with fresh ice to produce that cool inhale.. nice and refreshing for them warm summer days!