Double Drip Vape Liquids 50ml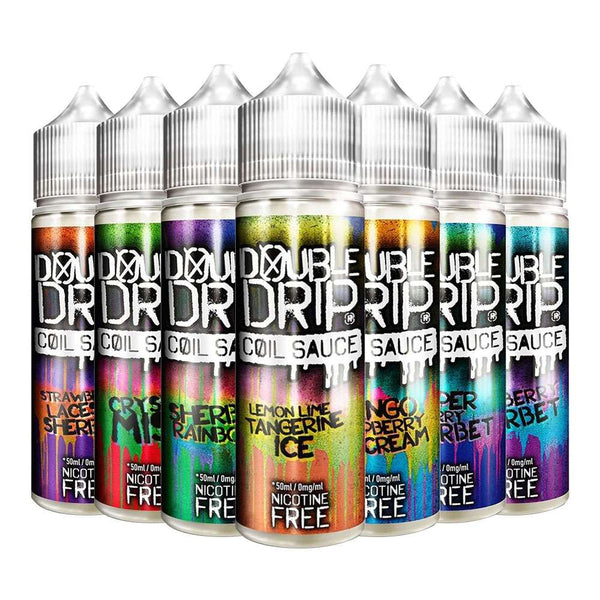 Double Drip Vape Liquids are a range of 50ml shortfill e-liquids manufactured by Double Drip. These e-liquids come in a variety of flavours and are designed to be used with sub-ohm tanks or rebuildable atomizers.
The Double Drip Vape Liquids range includes flavours such as Tropic Mango, Crystal Mist, and Raspberry Sherbet. Each e-liquid is made with high-quality ingredients and is formulated with a 80/20 VG/PG ratio, providing a smooth and satisfying vaping experience.
Double Drip Vape Liquids are available as 50ml shortfill bottles, meaning they contain 50ml of e-liquid in a 60ml bottle. This allows you to add a nicotine shot to the bottle to create a 3mg e-liquid or two nicotine shots to create a 6mg e-liquid.