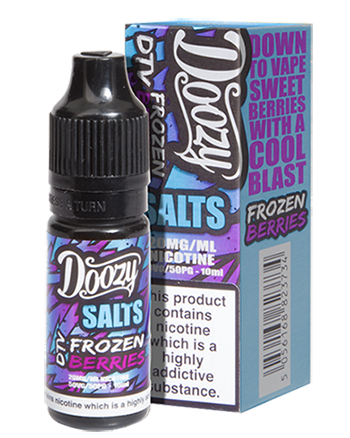 APPLE GRAPE BLAST Crisp green apples with a mix of juicy grapes and a blast of ice nic salt eliquid.
FIZZY LEMON Sharp sweet lemon with a fizzy twist nic eliquid.
APPLE MANGO Crispy apples infused with exotic juicy mangoes vape nic salt.
FROZEN BERRIES Sweet berries with a cool blast nicotine vape salt.
LEMON BERRY PIE Soft pie dough, sweet berries and zingy lemon nic salt eliquid.
TROPICAL SLUSH Cool down with blue raspberry and pineapple slush nic salt.
VANILLA CUSTARD Sweet treat from Doozy Vape in 10ml bottle. Premium nicotine salt eliquid vanilla custard flavour.
VIMTO Classic berries with crushed ice nic salt.