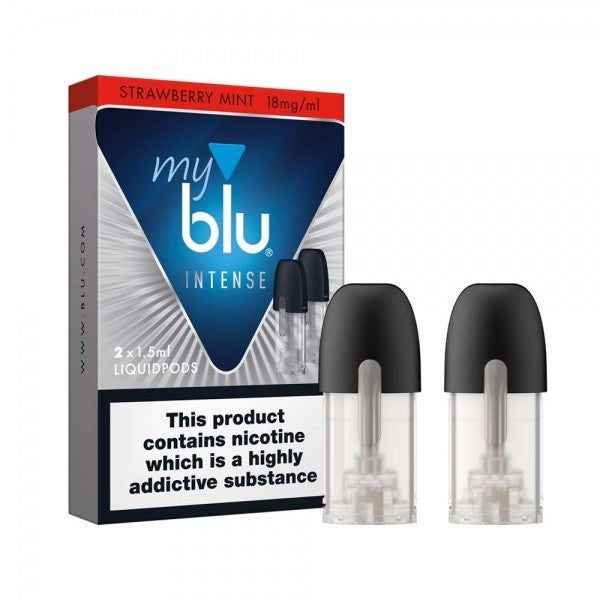 Pack of 2 Pods
Get the most out of your vape with wide selection of flavours - choose between fresh, earthy, savoury, or fruity tastes.
MyBlu flavours come in pre-filled pods that easily click into the MyBlue device. Available in a variety of nicotine levels, choose from MyBlu Regular and MyBlu Intense flavours with nicotine salt.
Only compatible with the MyBlu device.