BAZOOKA SOUR STRAWS 100ml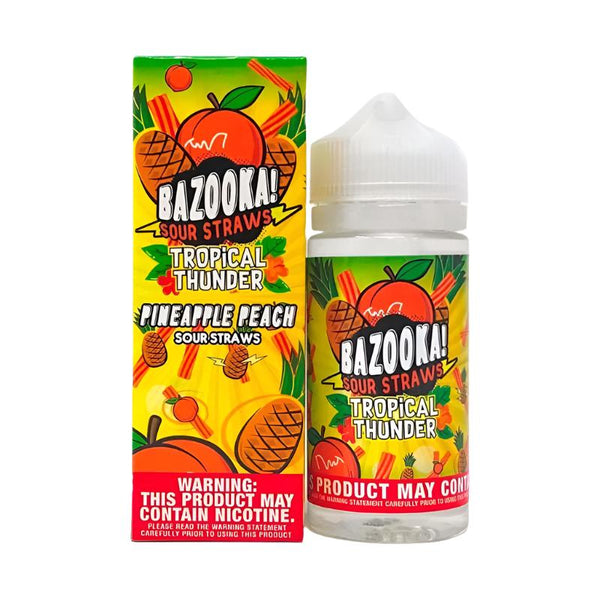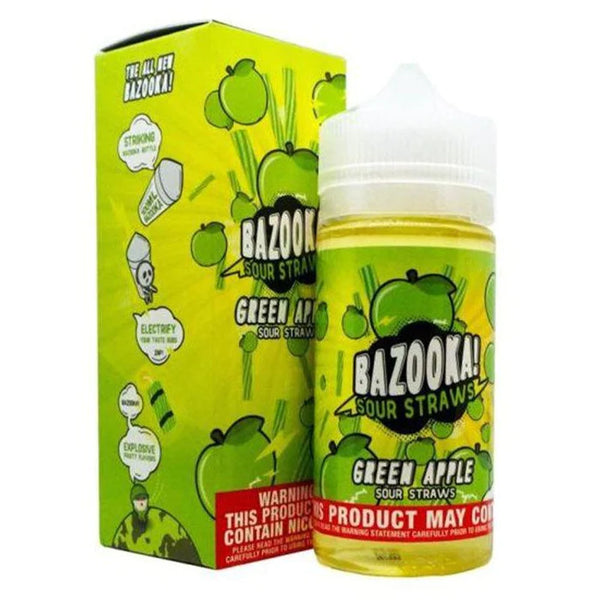 The Bazooka Sour Straws range USA made range of premium e liquids manufactured by Kilo E Liquids, a brand known for their intense flavours and dedication to producing the very best quality e juice at the most affordable price.
Watermelon
Watermelon Sour Straws blends a fresh watermelon flavouring infusing it with a classic liquorice lace flavour base then topping it all off with a drenching of sourness that will leave you wanting more.
Mango Tango
Mango Tango Sour Straws it's a great new addition to the fab range of flavours from Bazooka. Mango Tango is a sweet tropical mix of mango, candy with a subtle hint of sour perfection.

Strawberry
Strawberry Sour Straws is a natural strawberry flavour with sweet and sour straw candies. The inhale is sweet, exemplified with strawberry flavour, whereas the exhale is a bit tangy.
Blue Raspberry
One of the most popular flavours from the range, Blue Raspberry by Bazooka! Sour Straws takes a delicious sour candy base and infuses it with a blue raspberry flavour for a truly delicious candy style vape.
Green Apple

Green Apple Sour Straws by Bazooka! Sour Straws is a candy blend with a sour twist. This e-liquid features a refreshing and crisp apple flavour throughout, which has been incorporated into a liquorice-straw candy and sprinkled with some sour sugar for an added layer of flavour.
Rainbow
Rainbow Tropical Thunder by Bazooka Sour Straws features a little bit for everyone! If you love rainbow flavours or a medley of candied fruits, then you'll love this. We don't know exactly what is in this e-liquid, all we know is that it's a delicious candy blend with a sour edge.
Pineapple Peach
Pineapple Peach Sour Straws Tropical Thunder by Bazooka is a mouth-watering new addition to the fab range of flavours from Bazooka. Pineapple Peach is a sour gummy candy with pineapple and peach sweet and tangy punch.