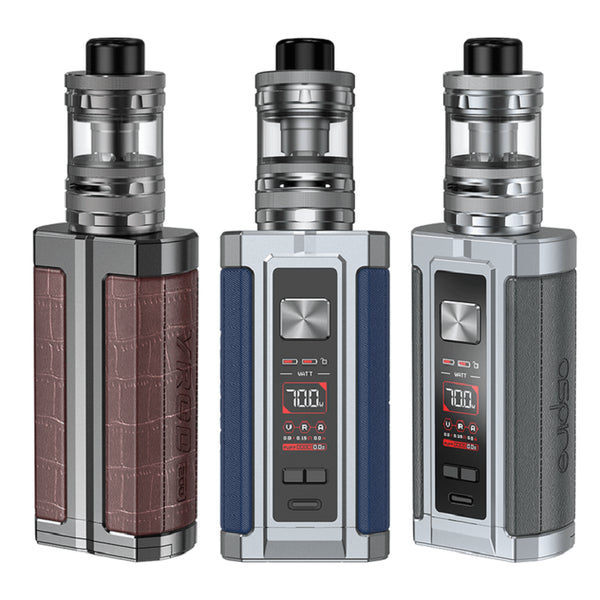 The Aspire Vrod Starter Kit that includes the Vrod mod and the Guroo tank. The kit is designed to provide a powerful and customizable vaping experience.

The Vrod mod has a sleek and modern design, with a maximum output of 200 watts and a temperature control mode that supports various heating elements and a user-friendly interface that allows you to easily adjust the settings.
The Guroo tank is a sub-ohm tank that has a 2ml e-liquid capacity and a convenient top-fill design. The tank uses the Aspire Guroo coils, which are known for their great flavor production and cloud production.
The Aspire Vrod Starter Kit is powered by two 18650 batteries (sold seperatly) and comes with a USB-C cable for easy charging. It also includes various safety features, such as overheat protection, overcharge protection, and short circuit protection.