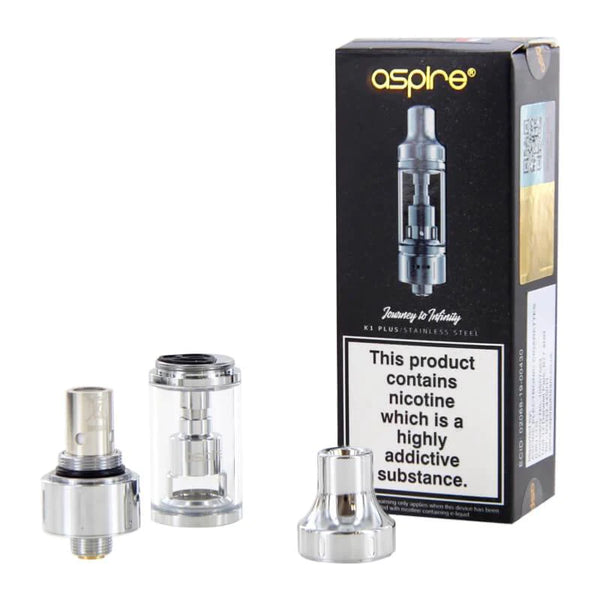 Designed for mouth to lung vaping, this tank offers a restricted inhale as well as discreet cloud production. Thanks to adjustable bottom airflow, vapers have more control over vapour flow and overall cloud production.
The Aspire K1 Plus Tank is an upgrade to the original K1 tank. Its simple design makes it ideal for first-time switchers as well as beginner vapers, with innovative features such as childproof locking. The 510 connection enables you to use it with a range of vape devices.
1.9ml capacity, this starter tank uses top filling for faster and cleaner refilling, also seals and the locking system help reduce leaking.
Like other tanks in the 'K Series' the K1 Plus can be used with the classic Aspire BVC coils.
Features:

1.9ml capacity
Childproof locking threads
Top fill
Adjustable bottom airflow
510 connection