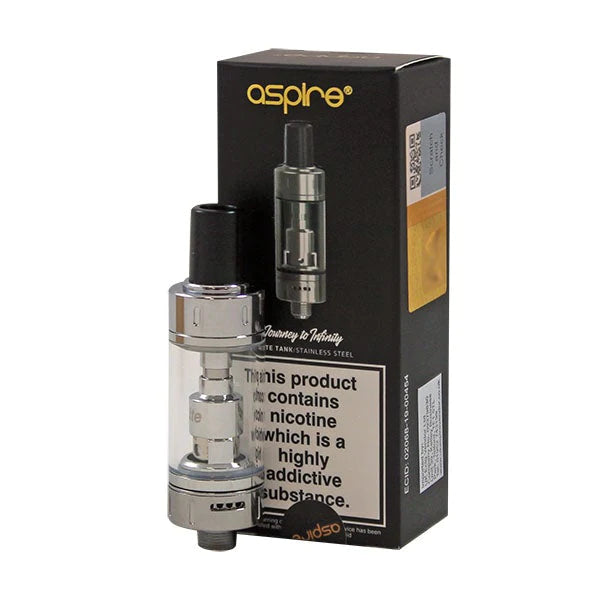 The Aspire K-Lite Vape Tank is the top of its class, mouth to lung pen style tank. Utilising the Aspire BVC Coils the K-Lite tank is perfect for new vapers with it's adjustable bottom airflow and easy top filling system, it's easy to see why they built the K-Lite kit around it!
The new and improved K-Lite Tank is the latest in the Aspire range and comes as part of the K-Lite Kit. The tank is equipped with a 2ml e-liquid capacity and comes with both 1.8 ohm and 1.6 ohm coils, which are ideal for mouth to lung vaping. The tank is also compatible with Aspire BVC coils which are renowned for their exceptional flavour production and longevity. 
The K-Lite Tank is entirely childproof and it comes with a top-fill system which makes filling up the tank a breeze. Just unscrew the top cap, pour your favourite e liquid into the filling slot, screw the cap back on and you're ready to vape. The tank has an adjustable airflow, allowing you to find the find the perfect setting for a flawless vape. 
Features:
Top Fill Design
Adjustable Airflow
2ml E-Liquid Capacity