Aspire Cleito 120 Coil x 5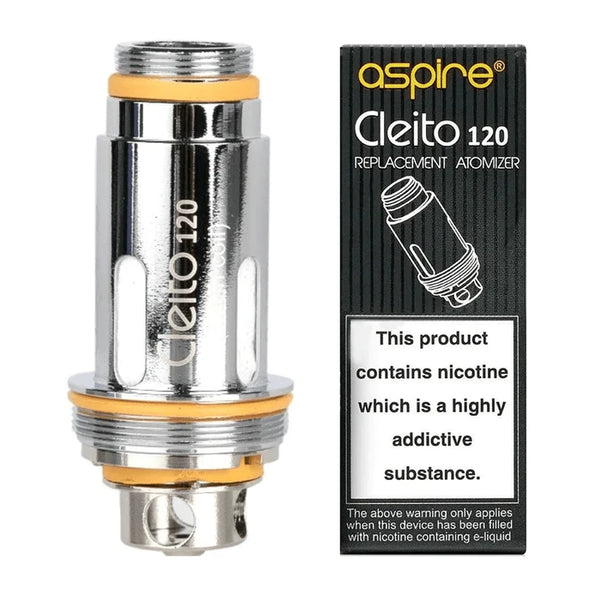 A replacement pack of 5 coils for the Aspire Cleito 120 e-cigarette tank. These coils are available in 0.16 ohm resistance and can handle up to 120 watts of power. The Cleito 120 coil features an innovative new airflow system. Unlike other sub-ohm tanks, the vapor production on the Cleito 120 coil is instant. Enlarged wicking holes means the coil wicks without a hitch when chain vaping. The Cleito 120 is ideal for cloud chasers and vapers who enjoy heavy yet smooth hits.
Cleito 120 coils
The Aspire Cleito 120 Coils are only compatible with the Cleito 120 Tank, and cannot be used with the original Cleito. 
About Aspire brand:
Worldwide known brand for e cigarette hardware production. Accessible for each vaper around the world. Choose between Aspire starter kits, tanks, mods, batteries and atomizer head coils. Beginners or advanced users can trust this brand and vape their e-cigs. High quality, modern design and the most important - reliable.