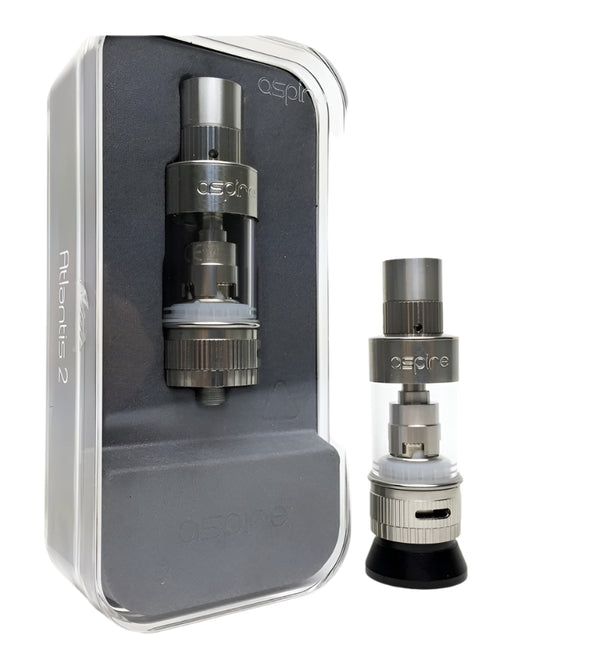 The Aspire Atlantis 2 is a popular vape tank produced by the company Aspire. The Atlantis 2 is part of the Atlantis series of sub-ohm tanks, known for their compatibility with high-wattage devices and their ability to produce large vapor clouds. Here are some key features of the Aspire Atlantis 2 vape tank:
Adjustable Airflow: The Atlantis 2 features adjustable airflow control, allowing users to customize the airflow to their preferences. This can affect the tightness of the draw and the overall vaping experience.

Sub-Ohm Coils: This tank is designed for sub-ohm vaping, which means it uses coils with resistance less than 1 ohm. Sub-ohm vaping is known for producing large vapor clouds and intense flavour.

Pyrex Glass Tank: The tank is typically made of Pyrex glass, which is known for its durability and resistance to certain e-liquids that might crack or degrade plastic tanks.

Top Filling: The Atlantis 2 features a convenient top-fill design, making it easier to refill your e-liquid without disassembling the tank.

Compatibility: .Compatible with Atlantis and Eleaf EC Heads Coils.