WISMEC NS Triple Vape Coils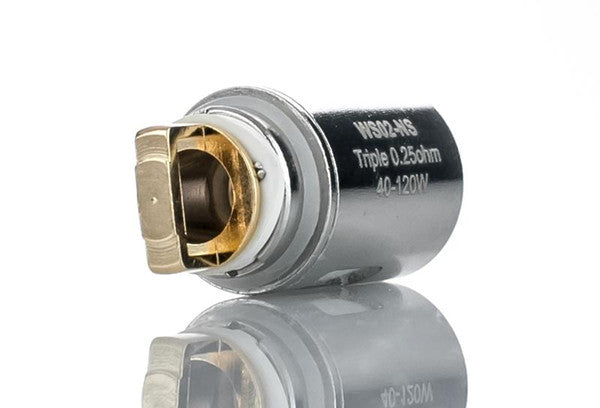 Pack of 5 Wismec NS Triple atomizer heads feature non-threaded design that makes replacement much easier, stainless steel construction and organic cotton. These atomizer heads have triple coil orientation with a wattage range of 40 to 120W.
WISMEC NS Triple Head is designed for the Elabo Atomizer. It comes with 0.25ohm resistance, supporting 40-120W power. The NS Triple head delivers large vapor production with amazing flavour! The no thread coil system (NS) design makes it possible for users to replace used coils faster and without getting messy.
Compatible with:
Amor NS Pro, Amor NS, Eleabo SW, Elabo Mini, Elabo, Reux Mini, Amor Mini .