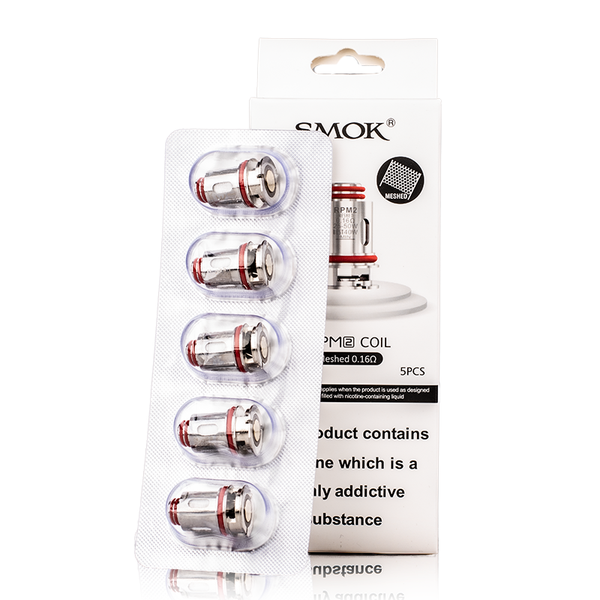 Pack of 5
The Smok RPM2 vape coils are a type of replaceable coil designed for use with Smok RPM2 pod mod devices. 
The RPM2 coils feature a mesh heating element, which allows for more even heating of the e-liquid and faster ramp-up times. This design also helps to prevent dry hits and extends the lifespan of the coil. The RPM2 coils have a resistance range of 0.16 (25W-50W) and 0.6 (12W-25W) ohms and are best used with e-liquids that have a high VG content.
One of the unique features of the Smok RPM2 coils is the inclusion of a press-fit coil installation, which makes it easy and convenient to install and replace coils. The RPM2 coils also have a leak-proof design, which helps to prevent e-liquid from leaking out of the pod.