SMOK Micro CLP2 / STC2 Vape Coils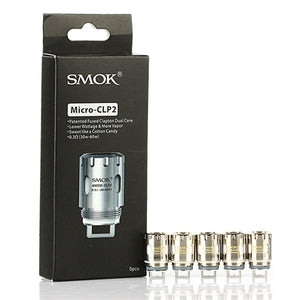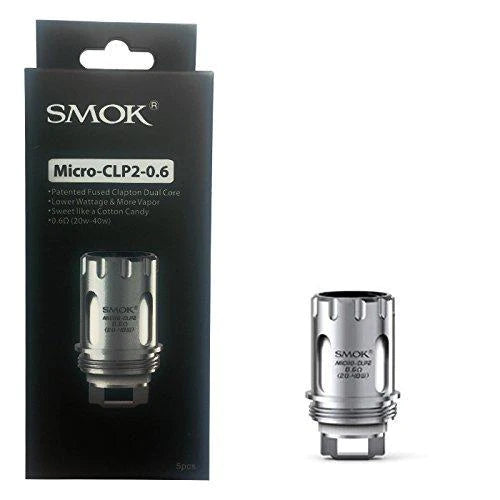 Pack of 5 Smok TFV4 Micro-CLP2 coils are created with a dual Fused Clapton core that ensures great flavour and vapour with every use. Coming in at 0.6ohms, these coils are great for running at wattage's between 20-40 W. These coils are designed to fit the Smok TFV4 Micro tank.
SMOK CLP2 Patented Fused Clapton Dual Coil.
Resistance: 0.6 ohm 20-40 W
                  0.25 ohm 30-60 W
Lower wattage & More vapour! Sweet like cotton candy.