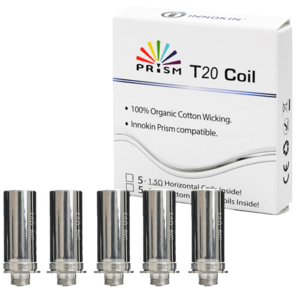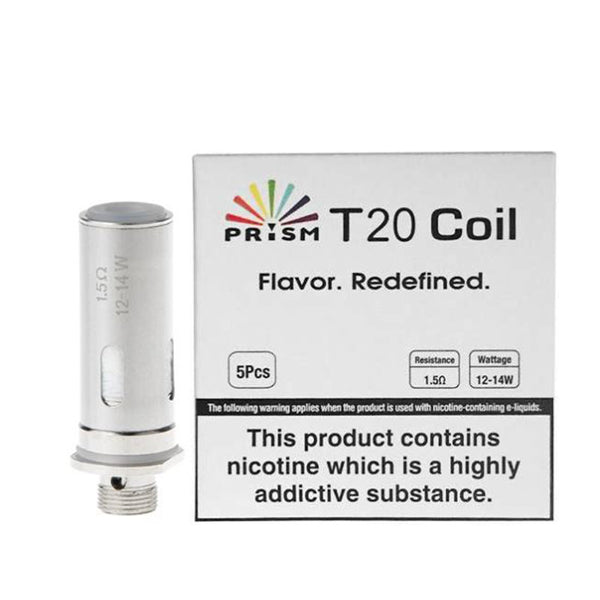 Pack of 5 flavour enhancing, Endura T20 Coils feature Innokin's patented Prism convection airflow system. The coils are designed for use with Innokin's Endura T20 Prism tank.
Contents:
5 x Innokin Endura T20 Prism Atomizer Coils (individually sealed)

Innokin Endura T20 Prism Coil Features:
1.5 Ohm replacement Endura T20 Prism Coil
Compatible with the 2ml, TPD compliant Endura T20 Prism tank
Designed to vape around 13 Watts
Uses Innokin's patented 'Prism' convection airflow
Push-fit 'no-spill' fitting
Features a unique wicking arrangement
Recommended by Innokin for both low & high VG e liquids
Pure Japanese organic cotton wicks for superior flavour
Perfect airflow for a cigarette style draw
100% genuine, Innokin Endura T20 coil
These coils are not suitable for the T18, T18E, T20 Prism-S and T22 tanks.