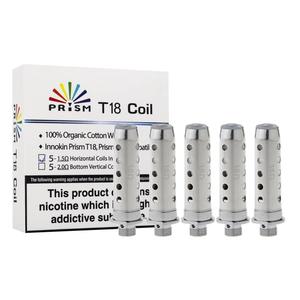 Pack of 5 replacement coils for the Endura T18 and T22 Prism tanks.
Replacement coils for use with the Prism tank. With Japanese organic cotton and a resistance of 1.5ohm, these coils deliver satisfyingly rich flavour whilst improving vapour production from your e-liquid - all while utilising a 'no spill coil swap system' for easy, mess-free refilling.
This is not compatible with the "E" version T18E 2.0ml tank or "E" version kits.