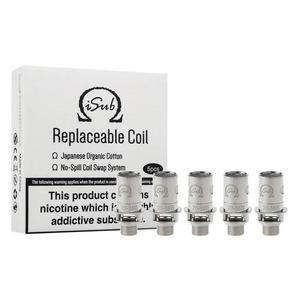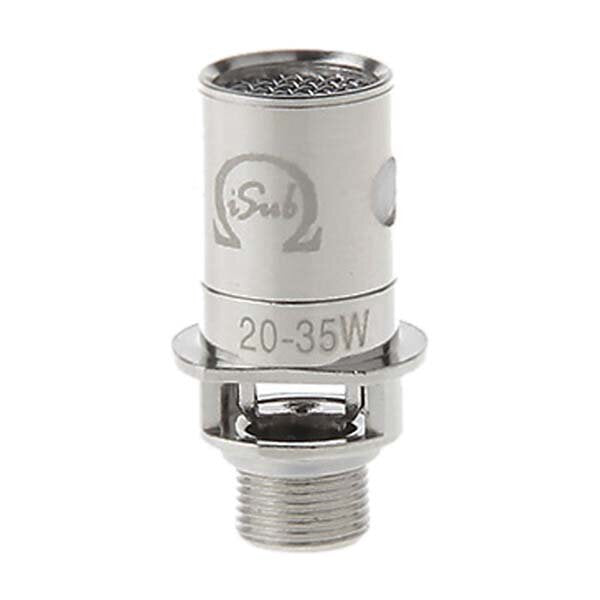 Pack of 5 replacement coils for the Innokin i-Sub range of tanks utilising Organic Japanese Cotton.
Description

The vertical coil and protective mesh covering, greatly reduce the chance of excess e-liquid entering the tank mouthpiece, plus the large side inlets allow for thicker e-liquids, like high VG to be used

Compatible with the iSub series tanks.
Individually packed sealed coils packaged inside an Innokin box.


Recommended resistance wattage range:
0.2 ohm: 20w - 50w
0.5 ohm: 20w - 35w
1.0 ohm: 25w - 45w
1.2 ohm

2.0 ohm: 10w - 16w

Compatibility:


iSub-B Tank

iSub Tank
iSub G Tank
iSub Apex 2ml, 3ml & 5ml Tank
iSub S Tank
iSub VE (Vortex)Tank