Aspire BVC Vape Coils x 5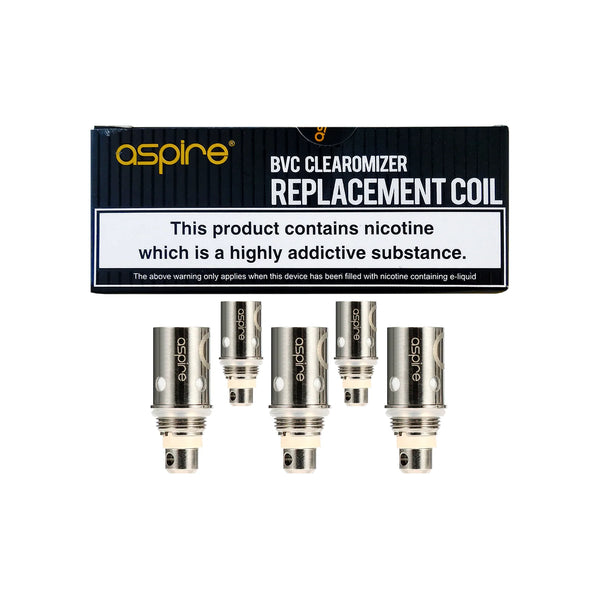 Pack of 5 BVC Aspire coils. The new BVC series replaceable atomizer heads are developed to obtain more vapour and stronger flavour. They are an upgraded version of the BDC replacement coils. The BVC coils have new wick system which uses high-tech material and technology which results in a purer taste and bigger vapour production. Compatible with K1 & K2 clearomizer tanks, CE5, CE5-S, ET, ET-S, Viva Nova, Mini Viva Nova, Viva Nova – S.
Coils resistance and recommended voltage:

- 1.8Ω (4.2 - 5.0V)

Features of the BVC atomizer heads:

- New wick installed inside the coil

- Purer flavour

- Bigger vapour

- Available in 1.8Ω resistance

- Genuine Aspire coils come with a scratch panel to verify the authentic product

- Last longer compared to BDC coils


Aspire Brand

Worldwide known brand for e cigarette hardware production. Accessible for each vaper around the world. Choose between Aspire starter kits, tanks, mods, batteries and atomizer head coils. Beginners or advanced users can trust this brand and vape their ecigs. High quality, modern design and the most important - reliable.