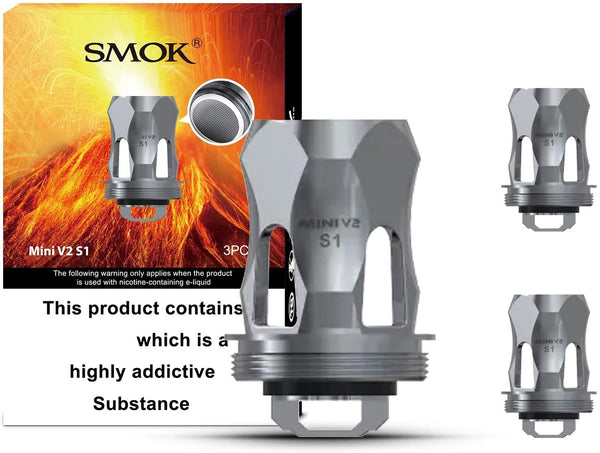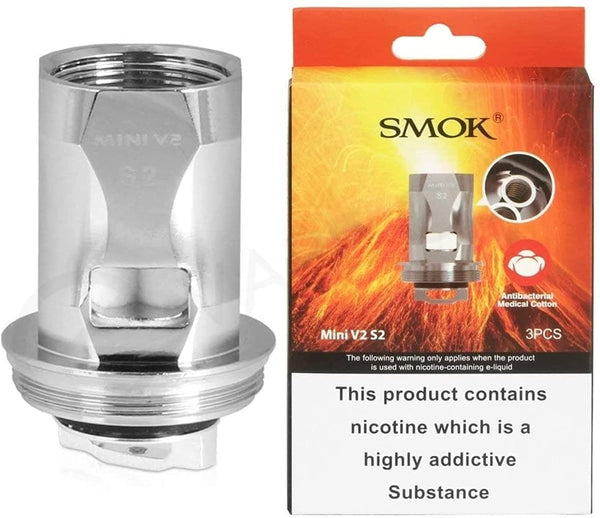 3-pack of SMOK TFV Mini V2 coils for TFV Mini V2 Tank. Compatible with R-Kiss vape starter kit or Species kit from SMOK. Various coils A1, A2, A3, S1, S2.

SMOK TFV Mini V2 Coils 
Choose the resistance of the coils, the pictures below indicate various types of TFV Mini V2 coils and tell you the recommended wattage.