VAPORTECH Tiger Pre Built Coils + Cotton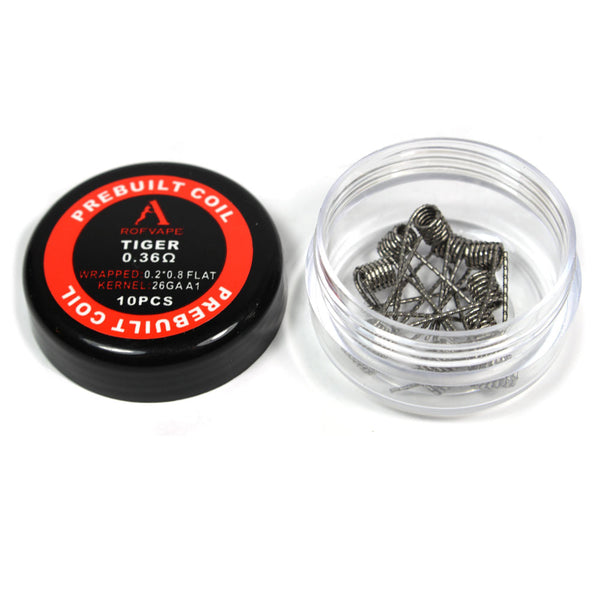 Set of 10 Tiger Coils 0.36 ohm pack comes with a small sheet of cotton.
The Tiger pre-built coil is another type of vape coil that is designed for use in rebuildable atomizers. It is named for its resemblance to tiger stripes, which are created by wrapping a flat ribbon wire around a round wire.
The Tiger coil is similar to the Clapton coil in that it has a large surface area, which can result in increased vapor production and flavour intensity. However, the Tiger coil has a more intricate design and can produce a slightly different flavour profile.
The resistance of the Tiger coil will depend on the number of wraps, the gauge of the wires, and the inner diameter of the coil. It is essential to use appropriate batteries, proper handling, and safe building practices when using rebuildable atomizers.
Overall, the Tiger pre-built coil is a popular option for vapers who enjoy experimenting with different coil designs and chasing unique flavour profiles.